Dinner for two – a simple concept, a not-so-simple execution.
Cooking can be a fun and romantic activity or it can be a complete nightmare; it totally depends on present company and kitchen skills. But mostly kitchen skills. Whether you're on a date or whipping up a gourmet meal for yourself, the food makes the experience. That's why your experimental rice-and-lentils concoction seems like a letdown after all the effort you put into it — taste matters. Wouldn't it be fantastic if you could have the exact ingredients you need for a five star meal? And a fool-proof guide to preparing it?
The geniuses behind Recipieces agree, and they're already one step ahead.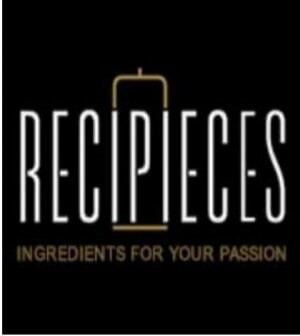 Partners Laura Rubio and Chris Burke have created a meal delivery service that provides culinary-challenged customers with gourmet food kits to help them prepare delicious entrees right in the comfort of their own home. Based in Toronto, Recipieces is already becoming a fast hit with foodies who want an impressive spread without risk of catastrophe. The home self-serve kit includes your choice from a wide assortment of entrees, mains, side dishes, beverages (wine!) and gift baskets. The dishes are deluxe, so don't expect frozen TV dinner type of fare. The menu features creations for sophisticated palates and comfort foodies alike, such as veal scallopini, pan seared ahi tuna and crepe gratin with goat cheese, just to name a few.
The kits come with easy-to-prep instructions, with photos included to demonstrate. Nothing fancy or beyond novice chef level is needed to put the meals together, so anxious diners can relax knowing there are no tricks or secrets. Everything is pre-measured and meals are proportioned with careful precision. Whatever you're in the mood for, you can customize your dishes to suit your menu. Delivery service brings these deluxe dishes right to your front door the next day. Plus, if you really want to impress a first date, have it all ready beforehand and act like you routinely just throw amazing dishes together like it's no big deal. The truth will have to come out at some point but for now, bon appetit!
So what's for dinner this weekend? Canned ravioli again? Please.
Check out Recipieces here for ordering information.